Spécialist of glass tactile keyboards since 2004
TACTYS keyboards are dedicated to environments where hygiene and infection control are essential.
TACTYS develops customized keyboards : different colors, logo printed, altenative material than glass (Corian, wood…).
Based on our capacitive know-how, we also develop HMI solutions from the specifications of our customers.
TACTYS is not a reseller of imported keyboards but the designer and manufacturer of its own products.
As manufacturer of our products, we provide our customers the best service. Our team remains at your disposal.
The mechanical keyboards can't be easily cleaned. Dirt and germs lodge on and between the keys and that increases the risk of contamination…read more.
First developed to fight nosocomial infections in the medical sector (operating rooms, emergency services …), today the clean Tactys keyboards are used in other lines of business in need of high hygiene where the elimination of pathogenic germs is essential : dental surge, clean rooms of the pharmaceutical industry, veterinary clinics, laboratories, food industries….
Since the apparition of the Covid 19 disease and the modifications of the hygiene standards in every days life, our keyboards now cater for the needs of cleanable keyboards in the tertiary sector. For exemple the maintenance or security services that uses the 3 x 8 shifts and require a disinfection of the keyboard when the team swaps. The caracteristics of the waterproof tempered glass keyboard allow Tactys to sell them to different clients for other needs. For exemple, factories in powdered environnement, just as concret plant or grain silo, where a regular keyboard get cloged because of the powder. Those inconvenients are resolved with the glass tempered cleanable keyboard.
Our Waterproof keyboards are IP65 and are compatible with every disinfectant product and chemical agent used in hospital or clean room. Our keyboards are also impact and scratch resistant and they are confortable to use and to type with. Our range of clean keyboards contains wired and wireless keyboards with either a touchpad, a numeric keypad or both. Its can also be used with medical waterproof mouses.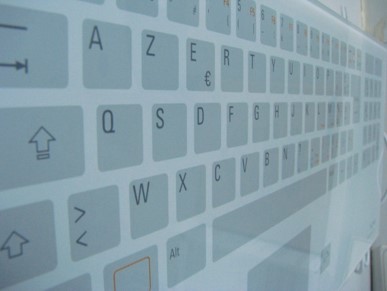 Silicon keyboard are difficult to clean because of its embossed keys. Compared with silicon, the glass is the best solution to achieve optimal disinfection because of its smooth surface. The bacteriologic study conducted by the Laboratoire Pasteur in Lille shown it. Also, the research by the Dr Herbert Sinner on surface decontanimation, explains this advantages…
Read the Sinner Circle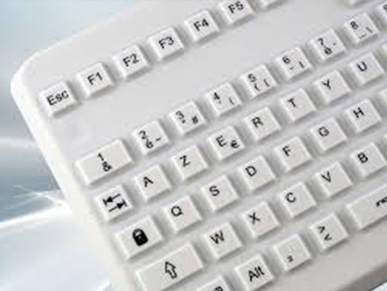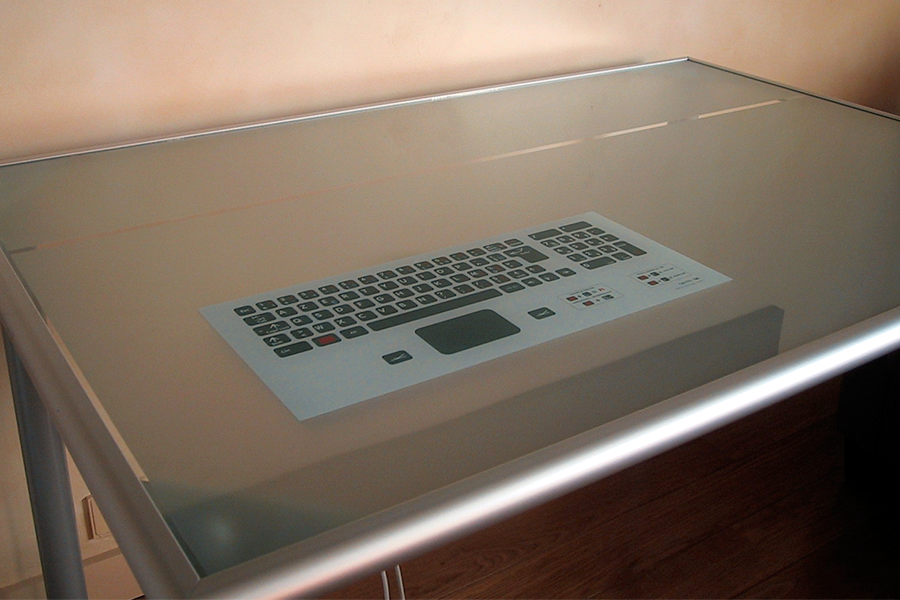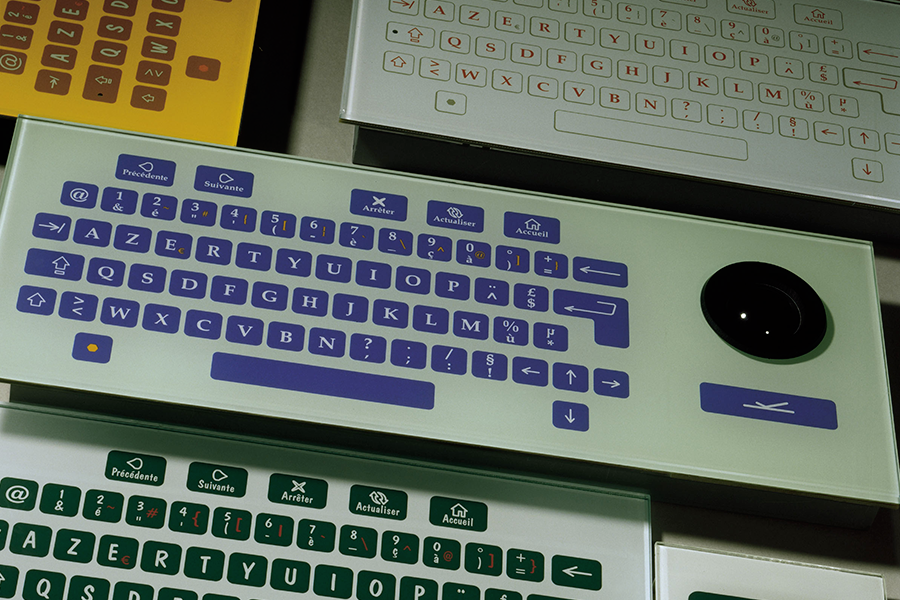 As a specialist of capacitive technology based Human Machine Interface, TACTYS develops customized keyboards or applications from study to prototypes.
See our realisations
You are a hardware, medical or dental supplier, you want to sell our products to your country. You are welcome.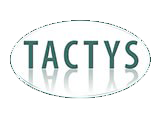 TACTYS is a french company which designs and manufactures glass tactile keyboard since 2004.
They are specially dedicated to the following environments : medical to fight against the nosocomial infections, operating rooms, urgency, laboratory, clean rooms…
Our keyboard are developed and built in France by our engineering team. Quality of our product is set by our thousands satisfied clients whom recommend our keyboards. They are guaranteed for two years.
Tactys moved its office in Touraine.
New adress : N°1 lieu-dit La Lardière 37460 ORBIGNY FRANCE
Phone : +33 (0)247 943 440
Mob : +33 (0)658 842 000
Email: info@tactys.com