We develop and manufacture your customised keyboard!
Since 2004, we have been involved in the development and manufacture of capacitive and touch keyboards. A team of electronics engineers and technicians has the necessary experience and know-how to turn your idea into reality. The solutions we have realised so far can be found in various fields of application – from operating theatre panels under sterile conditions to self-service stations and computing on industry-related machines and systems.
We look forward to discussing your project idea with you without obligation!
Customised production from the idea to commissioning
Simple, cost-effective modifications on existing standard keyboards
Focus on key modules and keyboards
Integrated touchpads and touchscreens
Solutions with (desktop) housing or as a built-in version
Various surface materials such as glass, PMMA, acrylic stone (CORIAN) or wood
Full key layouts including NumBlock and F-keys
Choice of interfaces from USB to I²C
Realization of specified protection classes (IP, IK)
Implementation of electronic components for integration by the customer
Key functions according to specification
Fast and reliable project execution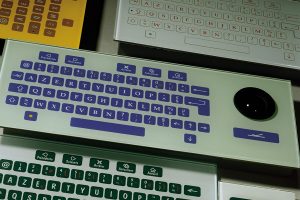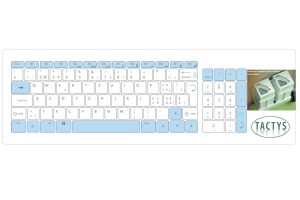 From our existing range of clean keyboards, we can customized them : printing your logo, your color, shape of the key. We can supply a glass with a different shape in order to intergrate the keyboard in a desk or any workstation. We can also produce keyboards in different matter just as wood, Corian or any syntesys material.In that case, the added-value is very low, sometimes no-existent. For example, we can provide keyboards with your printed logo without any added-value wahtever the quantity ordered.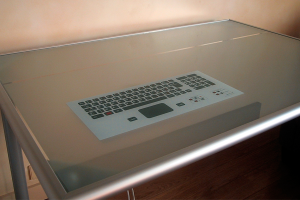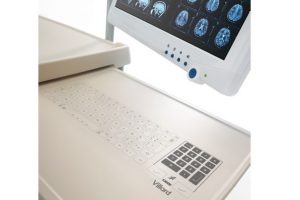 We also realize electronic developement for specific keyboards wireless or not. Indeed, based on your specifications, we can add some special functions, spécific keys or interface…. Unlike customized keyboard design, this need a developement and the realization of prototypes before fabrication of series. Our enginner will answer all your question about your project.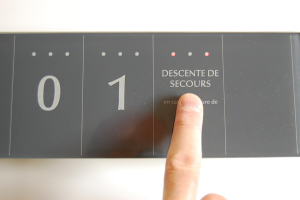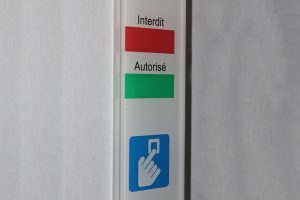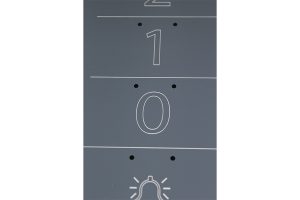 Our expertise in tactile keyboard and the capacitive technology has brought us to develop tailored applications from your specifications. Those applications affects every industrials and tertiary sector : system controller, terminal, vending machine, access control, tactile screen…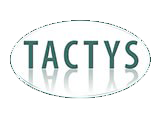 TACTYS is a french company which invented the tactile glass keyboard in 2004. We gained a great experience and remained a pure player company on capacitive-based technology.
In our laboratory the TACTYS engineers develop also customized keyboards and HMI (Human Machine Interface) applications from the client specifications.
Our products are 100% french.
Tactys is planted on Touraine -France.
Adress :
N°1 LD La Lardière  –  37460 ORBIGNY – FRANCE
Phone number : +33 (0)247 943 440
Email: info@tactys.com