Designed to professional use, the Tactys keyboard offers a lot of features and unique properties.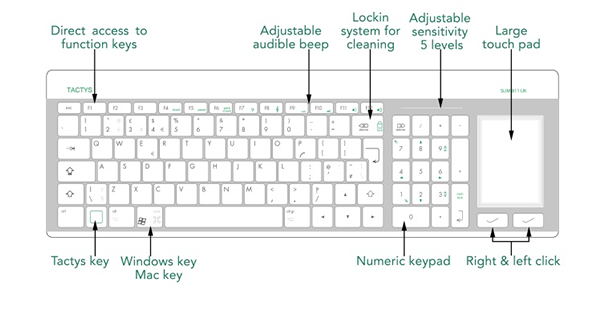 Ergonomic advantages
TapTop function :TAPTOP function make the typing easier. TapTop targets the good key even if the finger placement is approximative. Typing on a plane surface can be tricky because you don't feel the mechanical sensation of pushing the key. An adjustable signal tone indicate the keystroke. Sometimes, even on a standard keyboard, the finger strikes two keys together and thus two characters are wrote on the screen. With TapTop function, the keyboard corrects those mistakes and provides a fluent and convenient typing.
Lockin function : to clean the keyboard, the Lockin key locks the keyboard so that you could swipe it without send codes to the PC. Moreover, thanks to the Lockin function, the keyboard locks itself in contact with an object such as a folder. Therefore it can stay on the middle of your desk with paper on it.
Smooth surface : the glass is the best solution to achieve optimal disinfection because of its smooth surface. Because it is flat, the glass keyboard allows mechanical procedure requires by the Sinner circle. The result of disinfection has been shown by the bateriologic research of Pasteur Institute.– see Pasteur Institut laboratory
Sealed IP65 – resistant tempered glass 3mm
96 keys
Direct access function keys
Lockin key for cleaning LOCKIN
Taptop function for a fluent typing TAPTOP
Resistant to all disinfectants
Works with gloves
USB cable sealed connection
Adjustable sensitivity and audible beep
Plug and play , 100% compatible PC/Mac
OS Windows & Linux compatible
Complies with European standards : 100 % ROHS – EMC certified by the IRSEEM laboratory
2 years warranty
Tactys keyboards available : QWERTY (UK, SP, IT, DK, NO), QWERTZ (DE, SW), AZERTY (FR, BE).
Others languages on request

Slim 711 : compact medical keyboard
The SLIM 711 has 96 keys and a numeric pad. Shortcuts keyboard and direct acces function keys give a good ergonomy. It can be complete by a medical mouse.

Slim 811 : keyboard with touchpad
The best aseptic keyboard : with its XXL touchpad (55 x 75 mm), external mouse is not necessary. Recommanded for sensible zones (clean rooms, laboratories…).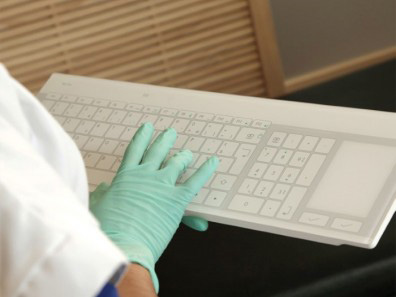 Slim 1011 : Wireless keyboard, clean & free
Bluetooth based technology, high autonomy, long-life battery which is replaceable.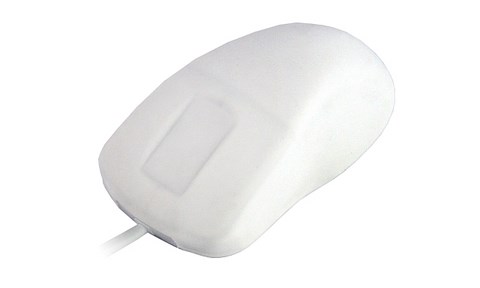 WM 68 : optical & waterproof mouse
WM68 is a medical mouse disinfectable, made with smooth silicone, without gaps.
Sealed IP68, easy to clean
Ergonomic, user friendly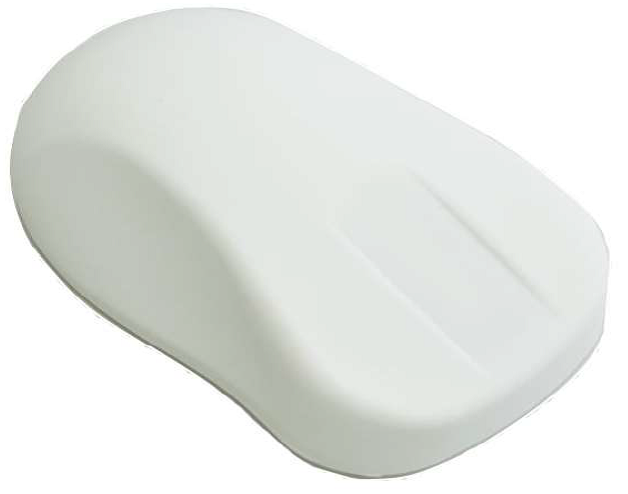 WM118 : optical wireless mouse – IP68
This mouse is designed for a high level of hygiene and frequent cleaning.
Hospital, clean rooms, dental clinic….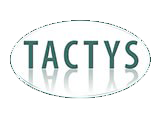 TACTYS is a french company which invented the tactile glass keyboard in 2004. We gained a great experience and remained a pure player company on capacitive-based technology.
In our laboratory the TACTYS engineers develop also customized keyboards and HMI (Human Machine Interface) applications from the client specifications.
Our products are 100% french.
Tactys is planted on Touraine -France.
Adress :
N°1 LD La Lardière  –  37460 ORBIGNY – FRANCE
Phone number : +33 (0)247 943 440
Email: info@tactys.com