AS WE INTEGRATE OUR MANUFACTURING, WE CAN REALIZE ALL KINDS OF CUSTOMIZATION OR HMI APPLICATION.
From the client specifications, we develop custom applications depending on 3 level of personalisation.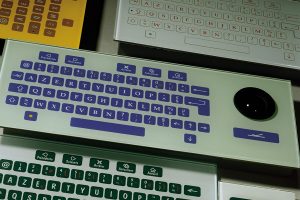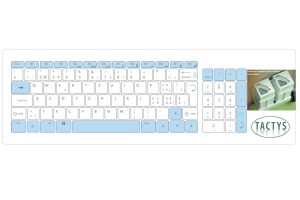 From our existing range of clean keyboards, we can customized them : printing your logo, your color, shape of the key. We can supply a glass with a different shape in order to intergrate the keyboard in a desk or any workstation. We can also produce keyboards in different matter just as wood, Corian or any syntesys material.In that case, the added-value is very low, sometimes no-existent. For example, we can provide keyboards with your printed logo without any added-value wahtever the quantity ordered.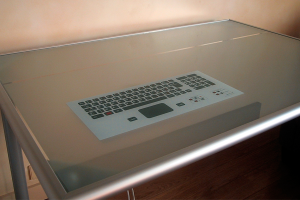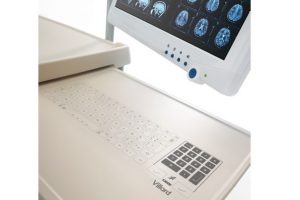 We also realize electronic developement for specific keyboards wireless or not. Indeed, based on your specifications, we can add some special functions, spécific keys or interface…. Unlike customized keyboard design, this need a developement and the realization of prototypes before fabrication of series. Our enginner will answer all your question about your project.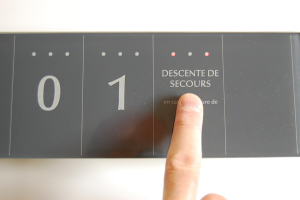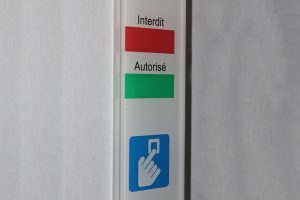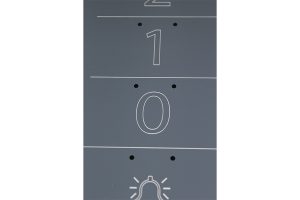 Our expertise in tactile keyboard and the capacitive technology has brought us to develop tailored applications from your specifications. Those applications affects every industrials and tertiary sector : system controller, terminal, vending machine, access control, tactile screen…
I
You have a project, consult us.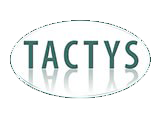 TACTYS is a french company which invented the tactile glass keyboard in 2004. We gained a great experience and remained a pure player company on capacitive-based technology.
In our laboratory the TACTYS engineers develop also customized keyboards and HMI (Human Machine Interface) applications from the client specifications.
Our products are 100% french.
Tactys is planted on Touraine -France.
Adress :
N°1 LD La Lardière  –  37460 ORBIGNY – FRANCE
Phone number : +33 (0)247 943 440
Email: info@tactys.com