The Tactys keyboard can be disinfected in a simple swipe, it allows the user to save time and guarantees a secure hygien. Made of tempered glass and totally smooth our keyboards have score 10 000 time better than silicon keyboards at the contamination test. Etude Institut Pasteur.
The functionnalities of our keyboard combine innovation, hygiene and design.
Compatible with Windows, Mac Os and Linux our keyboards are regular computer devices with usual keyboard specifications. ( Spécification below ) However, considering their specific conception our keyboards have originals feature developed by ou engineer in order to improves their ergonomy and usability.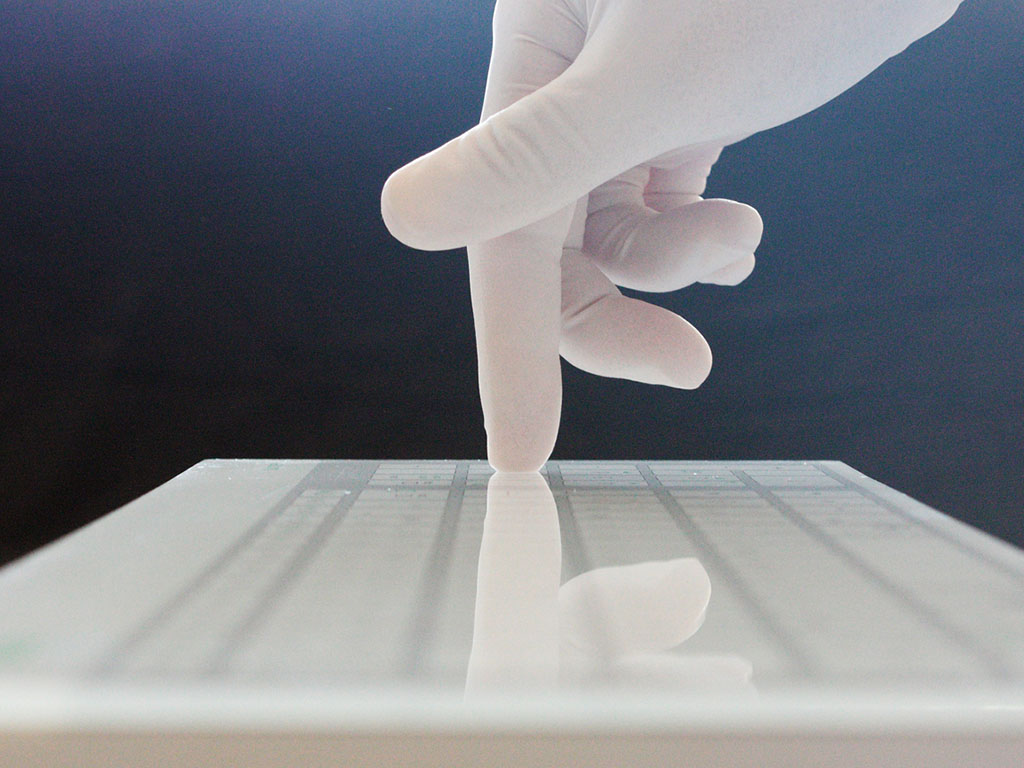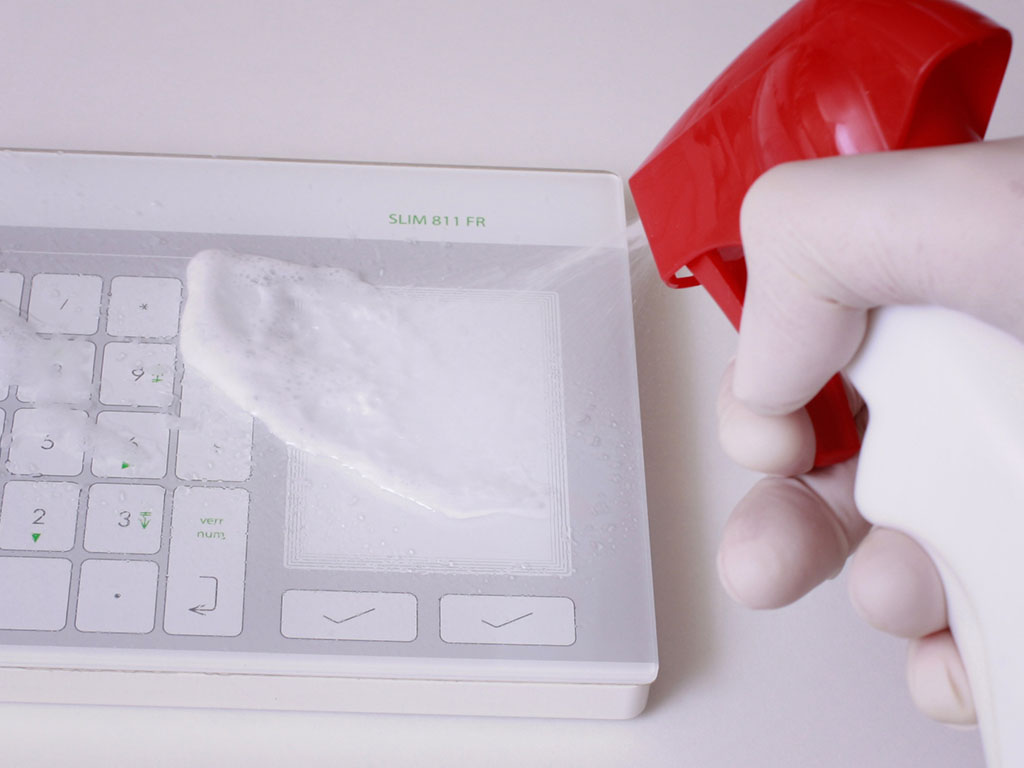 The principal asset of our keyboards is to allow an easy and frequent disinfection to eradicate the germs.Thanks to its smooth surface the best cleaning method is to swip of a tissue with cleaning product. To ease this operation you can use the 
Lockin 
function. By typing on the "fn" and the delete key together the keyboard locks itself and you can know clean the keyboard without sending any code to the computer. To unlock the keyboard repeat the operation. this allow a frequent and fast desinfection.
The capacitive detection has been developed to allow the use of keyboard with gloves.
Also, our glass keyboards are sealed IP65 and resistant to all chemical products.
In order to make the typing easier on a smooth keyboard, if the finger isn't correctly in the center of the key the TAPTOP function settle the approximation by selecting the closest key and give the user a faster and smoother typing.
The sensitivity adjustment system allows it to adapt to each user.
The audible key stroke beep can be adjusted in volume, punctuates rapid, reliable data input.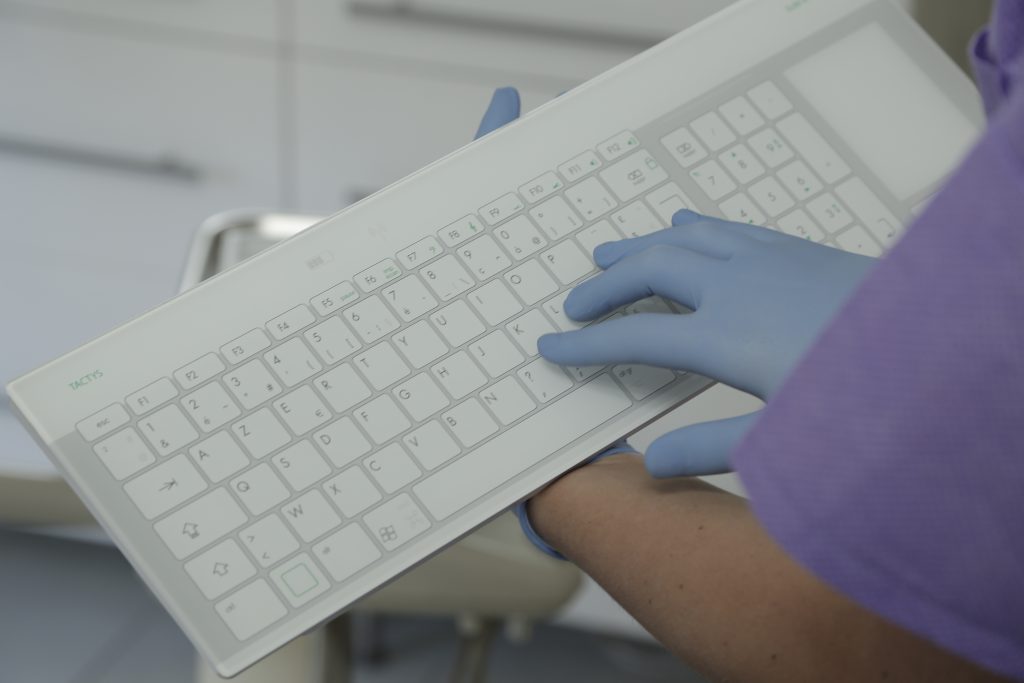 SPECIFICATIONS
Our keyboards have the standards specifications for computer's keyboard.
96 touches/key
Plug and play , 100% compatible PC/Mac
Direct acces on the function keys
Keys combination compatible with windows
Leds Caps lock
Regular numeric keypad with possible deactivation
Desactivated numeric pad : UP/DOWN keys
The Tactys keyboards are available in a lot of different languages.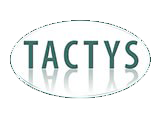 TACTYS is a french company which invented the tactile glass keyboard in 2004. We gained a great experience and remained a pure player company on capacitive-based technology.
In our laboratory the TACTYS engineers develop also customized keyboards and HMI (Human Machine Interface) applications from the client specifications.
Our products are 100% french.
Tactys is planted on Touraine -France.
Adress :
N°1 LD La Lardière  –  37460 ORBIGNY – FRANCE
Phone number : +33 (0)247 943 440
Email: info@tactys.com